Building a custom machine to perform isn't always easy, but doing it right is even harder. Nevertheless, this speed-focused Chevy C10 has all the right bits and pieces to lay the smack down, both in the corners and in the straights, as seen in the following video feature from AutotopiaLA.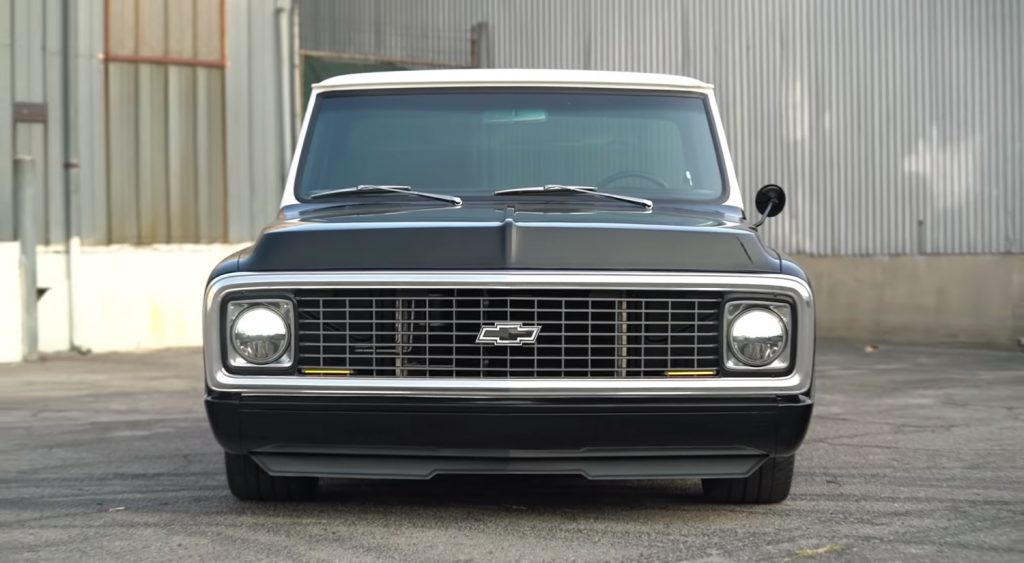 This Chevy C10 is owned by Chris Chandler, who works as an engineer at aftermarket BMW specialists Dinan. Unsurprisingly, Chandler also owns a fully built, corner-carving E46 BMW M3, but as it turns out, Chandler's goal was to bless his Chevy C10 with the handling chops to best the European sports car.
Making the old-school pickup outshine his built M3 in the corners was one tall order, but Chandler had the skills and know-how to make it happen. The first order of business was a new chassis from No Limit Engineering. Working with the highly experienced folks from No Limit, Chandler modified the Chevy C10's suspension bits, including the front control arms and front sway bars, while also testing out various spring packages.
The weight distribution is now 52-48 front-to-back, an impressive feat in and of itself, tipping the scales at roughly 3,700 pounds. Chandler also added C6 Chevrolet Corvette Z06 brakes with a silver finish and drilled rotors.
"I'm a really big fan of OE parts as much as possible," Chandler says. "The amount of time and engineering that goes into designing production parts, and especially for the Corvettes, the Camaros, the Mustangs, the Vipers, those are radical parts and they work really well so why not take advantage of that engineering and slap it on a hotrod?"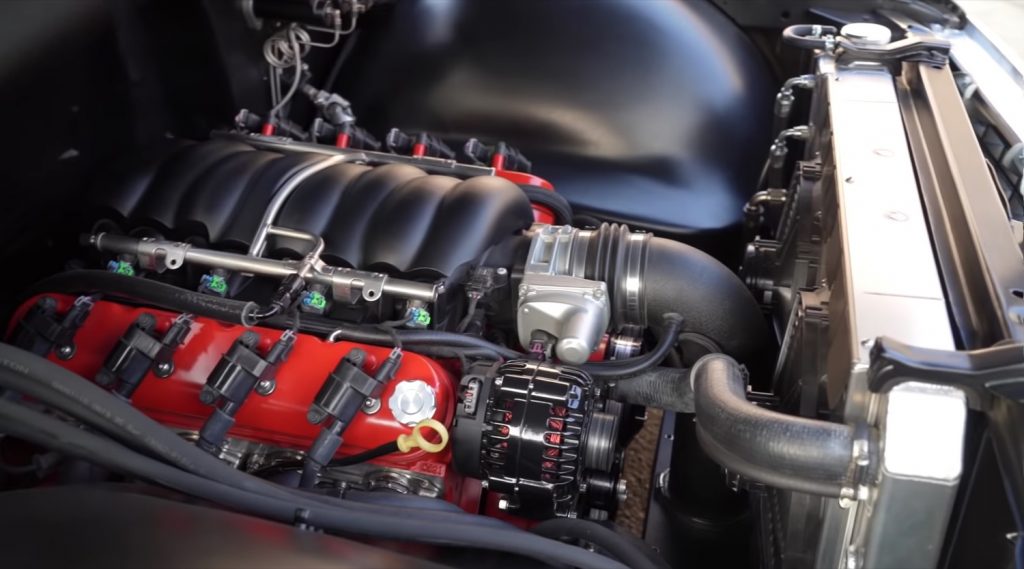 Powering this Chevy C10 is the naturally aspirated 6.2L V8 LS3 crate motor, which looks outrageously clean in the engine bay – exactly what one would expect from an engineer. Chandler upgraded the 'eight with a new lubrication system and engine controller, as well as a new cam and a new valvetrain, the latter of which helps the V8 rev up to roughly 7,500 rpm. The combo now makes about 500 horsepower at the rear wheels, with loads of top end to play with.
The icing on the cake is the way this Chevy C10 looks – in a word, subtle. Passing glances will notice the Forgeline wheels, the new brakes, and the stance, but all that doesn't give away just how much performance this pickup is really packing.
Hit play to check out all the details on this impressive Chevy C10 performer, and make sure to subscribe to GM Authority for more Chevrolet C10 news, Chevrolet news and around-the-clock GM news coverage.