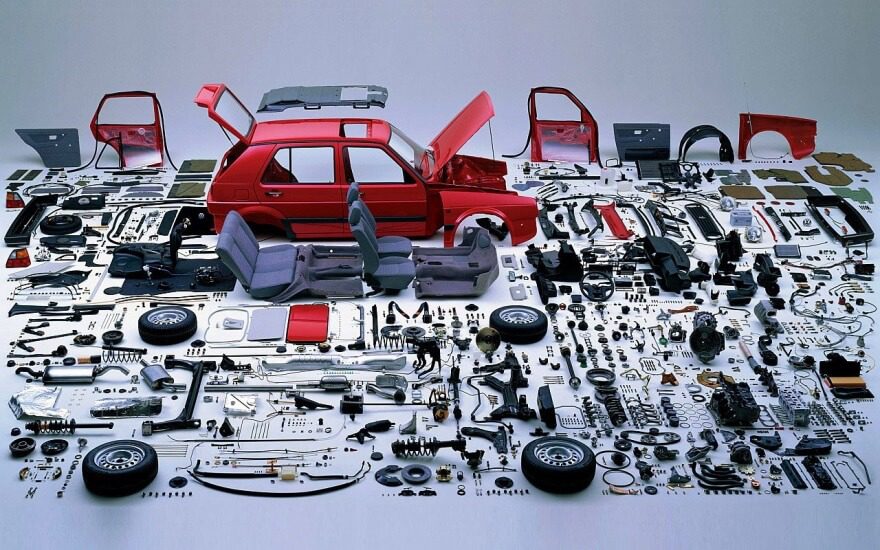 The automotive industry is experiencing an unprecedented surge in sales, the consequence of which is evident from automotive collision repair market dynamics. As improving economic conditions around the world coupled with the rapidly rising need for intra-city and intercity goods transportation promote the sales of commercial as well as passenger vehicles, automotive collision repair industry share is experiencing an upsurge.
Some of the factors that have significantly impacted this industry include the increased on-road traffic that has led to surging vehicle crashes & accidents. According to a 2016 report by the National Collision Database (NCDB) of Canada, the occurrence of vehicle accidents rose approximately by 2% in comparison to the 2015 numbers. This trend would be positively impacting the overall automotive collision repair market over 2018-2024.
How would consumer preferences influence the automotive collision repair market?
As the economic conditions around the globe have depicted enhancement, there has been an increase in disposable incomes, allowing consumers to shift their preferences towards the advanced automobiles, thereby impacting the automotive aftermarket. Currently ongoing developments like the incorporation of wireless technologies now require high expertise & innovative machinery to address the issue of vehicle maintenance. These technological advancements across developed & developing nations would be further fueling the global automotive collision repair market.
How would the sales of finishing compounds and adhesives and sealants influence the industry growth?
Finishing compounds are witnessing a remarkable rise in reparation activities, primarily due to the rising road traffic leading to an increased risk of minor dents, scratches as well as small crashes., further propelling industry growth.
Adhesives and sealants based automotive collision repair industry will also witness a steady growth over 2018-2024, driven by the rise in the number of vehicle safety norms and standards as well as the increased focus on lightweight vehicles. The use of adhesives in devices as large as the vehicle chassis and as small as sensors will further expedite adhesives and sealants based automotive collision repair market.
Which vehicle segment would be witnessing significant gains?
Passenger car sales are projected to rise exponentially over the forecast period. According to a report by the International Organization of Motor Vehicle Manufacturers (OICA), the overall passenger vehicle sales in the year 2017 went up by 2% compared to 2016 numbers. Attributing to rising sales, the passenger cars segment would be registering revenues of about $128 billion by 2024. With consumer preferences shifting to shared mobility where vehicles usually witness a lot of wear & tear, the overall automotive collision repair market from PCVs will depict significant gains.
How will the expanding auto industry in APAC impact the automotive collision repair industry growth?
Asia Pacific is expected to observe substantial growth prospects over 2018-2024, essentially on account of the ever-growing automotive sector in the region. Extensive vehicle sales in tandem with the rising demand for effective repair will propel APAC automotive collision repair market. Regional players have also been indulging in strategic growth tactics to impel the industry share.